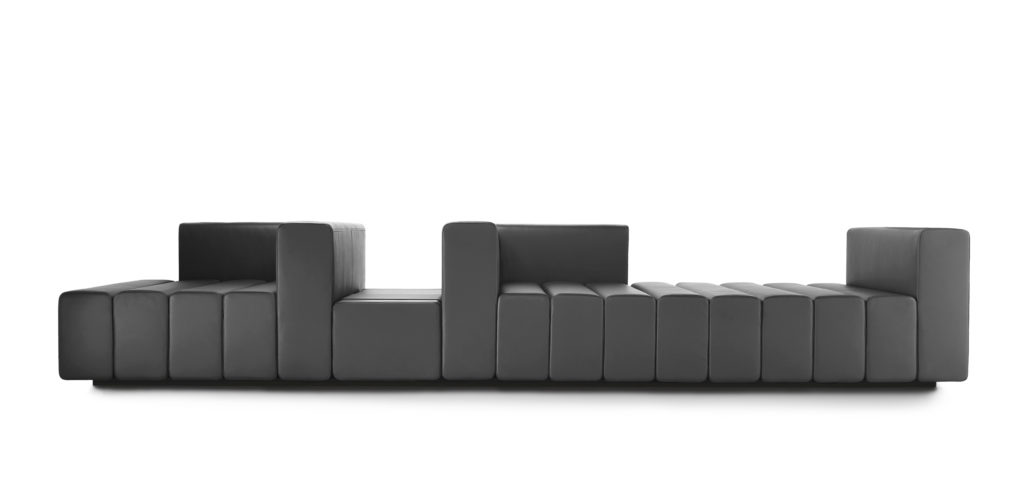 Options
Unchain your imagination.
The many options leave no wishes unanswered. Each piece of furniture is individually created to your desires and preferences.
The modules can be connected together by the system carriers in almost any sequence. You can choose between countless materials and colors. modul21 always holds a fitting answer for any room situation.
Modules
All modules in the system are fitted at the bottom with connecting elements, which allows them to be combined with complete freedom using the carrier system.
You can configure each cushion module individually. We have already pre-configured existing seating units for you from several modules in order to make the combination easier for you.
You have the choice between different seat modules, backrests, arm parts and deposit modules.
Please get in touch with us if you require further information. We are happy to advise you.
Frame
The base frame always consists of a combination of a system carrier with a pair of matching feet, gliders or rollers. The system carrier is made from aluminum with a black anodized surface and it is the pivotal element. It connects all modules to one another.
Feet variants / Seat heights

The feet are made of cast aluminum in 2 heights. They are available brushed or in black to match the system carrier. There are exchangeable gliders for both variants, which fulfill all the requirements of the most varied floors.
There is also the option of lending a floating look to the furniture. In this case, gliders or rollers are fastened directly to the system carrier.
Depending on the execution, the seating height is 45, 40 or 37 cm.
| Material Surface/colour | aluminium polished | aluminium brushed | aluminium matt black | nickel-black-plastic |
| --- | --- | --- | --- | --- |
| Seat height 45 cm | F3/AP | F3/AG | F3/PS | R3 |
| Seat height 40 cm | F2/AP | F2/AG | F2/PS | RW |
| Seat height 37 cm | | F1/AG | F1/PS | F1 |
World of colors and materials
Our sense of well-being is drawn from pleasant surroundings. Colors are an important factor in this.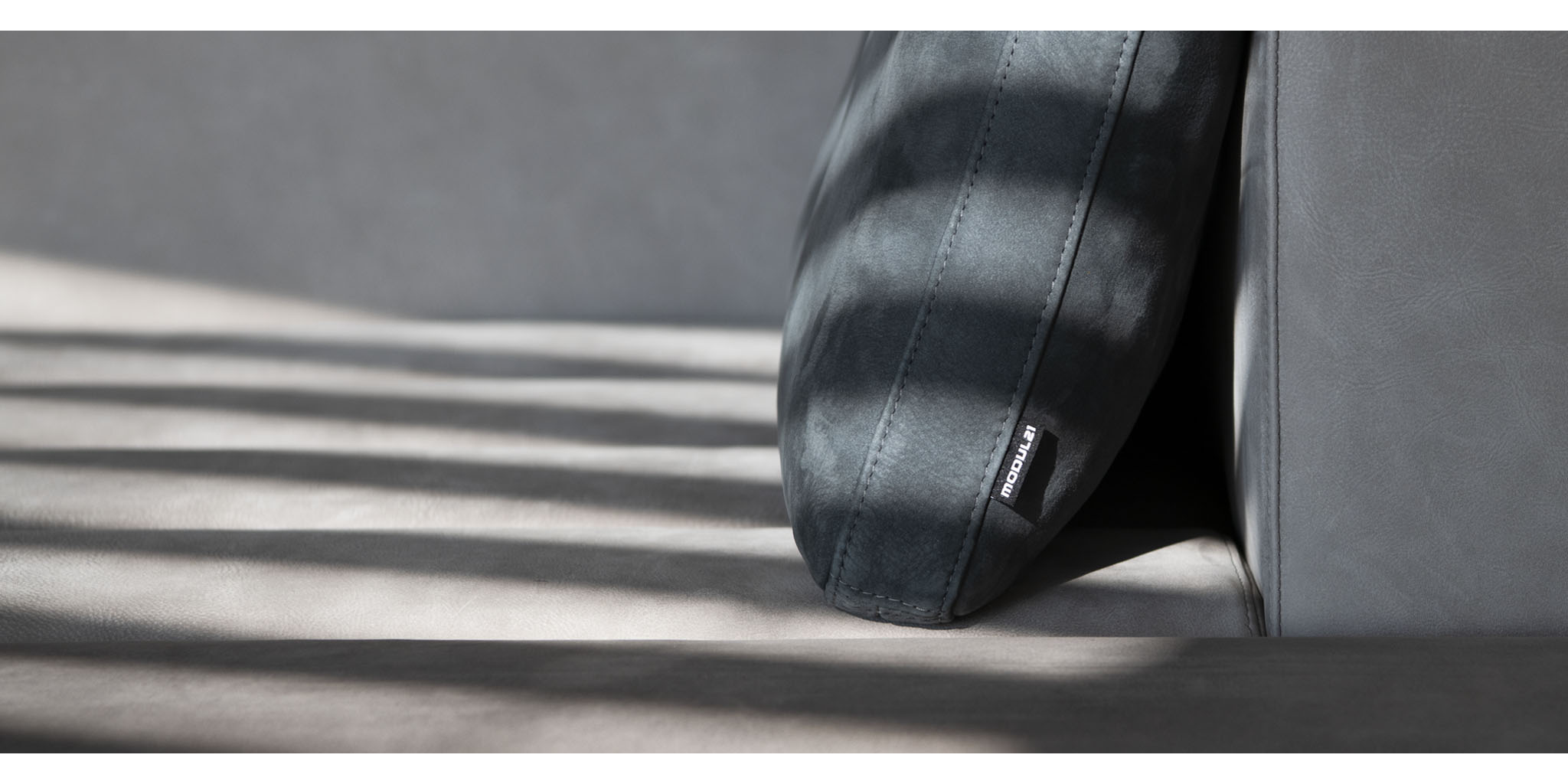 Please feel completely free. You can compose all modules in the materials and colors which match the room.
The exact specifications for the cover materials can be found below on the sites of our suppliers; or get in touch with us directly using our contact form.
Should you not find your desired material or color amongst the ones we offer, you can gladly send us the cover material of your choice. However, please note that we cannot extend a warranty for the suitability of the cover materials.